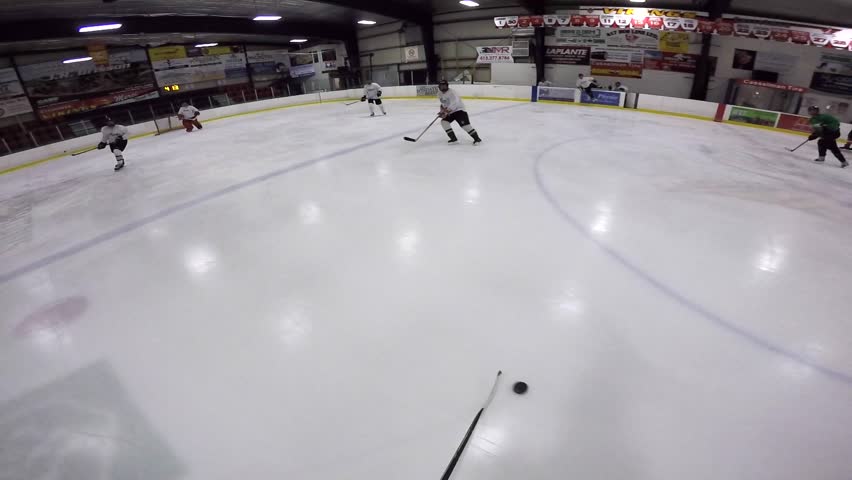 One of the greatest skills that a hockey player can have is to be able to pull off the perfect hockey deke when the time is right. Fake to the left, fake again to the right, back to the left then slap the puck to the top of the right corner of the goal. Boom. Great way to win a game. However, in order to be able to pull off such an effective deke, you really have to know what you are doing and have a few skills to help you along the way. But what about when you are playing on slick tiles? Does it make a difference? Isn't a deke a deke? That all depends on how you look at it.
What is a Hockey Deke?
If you have been around the hockey spectrum for a while you already know what a deke is. The perfect hockey deke move is when you, the player, approach the goal with the puck and trick the goalie into thinking you are going to put it in one place, then you – at the last second – switch your stance and slap that puck right into the goal for a solid score. Just like that. So, pulling a deke on ice, or on dryland tiles is basically the same, but there are some differences.
Ice Skates on Slick Tiles
Since slick tiles are a type of dryland hockey flooring, they are not made for the purpose of ice skating. Although they do have a slick surface that you are able to slap hockey pucks across and have them glide across the surface the same way they might if they were on real ice, the texture of the flooring is much too soft to allow for ice skating blades. You can, however, skate on dryland tiles with inline skates, or play hockey sneakers. In this way, deking on dryland tiles is a little bit different than decking on real ice or synthetic ice.
Slick Tiles Are Not Synthetic Ice
Although slick dryland hockey flooring tiles are slick and ice-like, they are not the same as synthetic ice tiles. Synthetic ice was made specifically for ice skates so that people could ice skate on a surface that was not subjectable to melting or deterioration by the weather. Artificial ice is made out of polymer plastic that is both hard and durable. You can build synthetic ice rinks indoors, or outdoors, wherever there is room, and not have to worry about the sun's rays ruining the surface. 
Dryland hockey flooring, on the other hand, is made out of durable plastic that will handle as much abuse as it was intended to, but it can not be left out in the sun, nor can it be used in the same manner as ice flooring. Although slick tiles and dryland flooring are great products that can help players to gain the skills that they need in order to become champions, they are just not the same as synthetic ice flooring panels.
Conclusion
It doesn't matter if you are on real ice, synthetic ice, or dryland hockey flooring. It doesn't even matter if you are on a concrete driveway playing with your friends. A  hockey deke is a possibility for every game and every form of hockey. The best way to get great at pulling dekes on any platform is to keep on practicing and pushing yourself to be better than you were the day before.
***Sniper's Edge Hockey loves Canada! We proudly ship all of our products to Canada and offer the same return policies as we do for everybody else. We realize the exchange rates for the Canadian dollar are not the best right now, so we're trying to help by giving you free shipping and no customs/duty.***